Food Program
Food Program:
BSLC participates in the Child and Adult Care Food Program (CACFP).  In accordance with Federal Law and the U.S. Dept. of Agriculture policy, this institution is prohibited from discriminating on the basis of race, color, national origin, sex, age, or disability.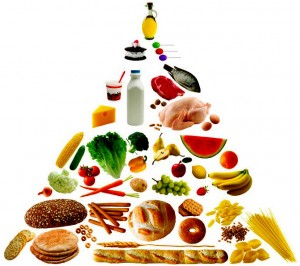 BSLC will provide nutritionally balanced meals and snacks to all of our children. Meals include breakfast, lunch, and an afternoon snack.  The children will be served "family style" and will be encouraged to, but never forced, to eat what is served.
Parents of infants, toddlers, preschoolers arriving after 8:30 a.m. are asked to have their children fed before arriving to daycare in order for our daily schedule to run smoothly.
The parent must note all allergies or special diet requirements on the medical sheet and have a physician complete a Special Dietary Needs form.
Introducing Leap of Taste:
Together with West Virginia's Child and Adult Care Food Program  (CACFP), Bright Start Learning Center is providing the best practice nutrition guide to help young children in our state develop healthy eating habits early in life.
In West Virginia, approximately 37% of our children are overweight or obese and are at high risk for developing serious health problems such as hypertension and type 2 diabetes.  Bright Start is joining with WV's CACFP to develop programs that translate current research into best practices for our children.
Children who are given healthy food options during early childhood are more likely to continue healthy eating habits when they are older.  We play an important role in introducing children to healthy food, both by providing nutritious food and teaching children how to make healthy food choices.  Let's work together, as partners, to support healthy children!
We will be providing more information each month under the Food Program link.  You can also learn more at:  http://wvde.state.wv.us/nutrition/wvleapoftaste/
*Menus will open in a new window so you can view, download, and print. You will need the free Adobe Reader to view, download, and print these forms. Please contact us if you have any problems accessing these files.